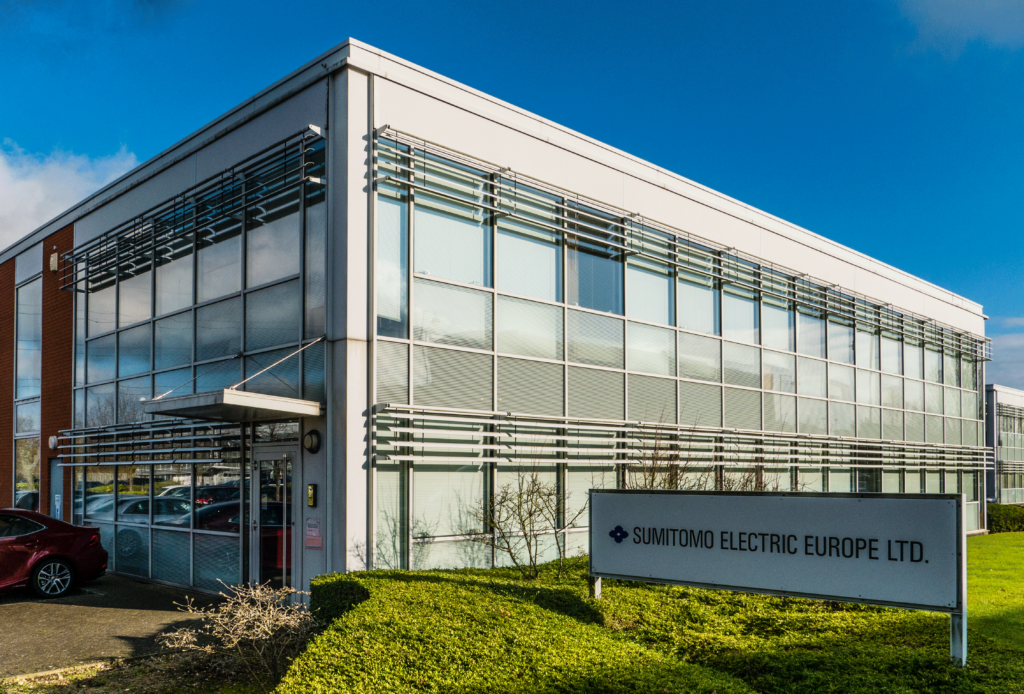 Sumitomo Electric Europe Ltd.
UK Office
Registered Address: 220 Centennial Park, Elstree, Hertfordshire, WD6 3SL, United Kingdom
TEL: +44 (0) 20 8953 8118
Registered in England No. 3166149 VAT Number: GB 244 6116 77 WEEE Registration Number: WEE/KE0045SY
Italy Office
Registered Address: Viale Piero e Alberto Pirelli 6, 20126 Milano, Italy
TEL: +39 024 963 8601
Sumitomo Electric Middle East Office
Office 702, Building 4WA, Dubai Airport Free Zone, Dubai, United Arab Emirates
TEL: +971 (0) 4701 7338
Support
Technical support for all products sold by Sumitomo Electric Europe is available from our staff at the Elstree office.
Additionally Sumitomo Electric Europe's European service centre for fusion splicer repair and maintenance is based at the Elstree facility. Factory trained technicians offer repair services on Sumitomo fusion splicers as well as support such as user training and development of special splice programs.
Contact the Fusion Splicer Service Department on +44 (0) 20 8953 8118 Option 1, for information about service contracts for your Sumitomo splicer.
Click here for a list of authorised service providers for Sumitomo fusion splicers in Europe, the Middle East and Africa

Alternatively you can fill out the below form and send us a message: